Women's Football just as exciting as Men's
More than 1 Billions viewers during France 2019 could only agree. The most popular women's football world cup so far with 152 goals! An exciting final between the USA and the Netherlands. You can expect far more again in 2023 when the 32 teams reconvene.
And just like men's football, there is far more than the World Cup. This week alone you can watch international women's football:
Here is the proof in the pudding with an absolute beauty of a goal:
CHRISTEN PRESS WITH AN ABSOLUTE BEAUTY 😤#SheBelievesCup pic.twitter.com/Dut3txudo3

— espnW (@espnW) March 6, 2020
Women's Football Stats now available
With football (soccer) being one of the most popular games with women around the world, we ought to cover the beautiful game that they play. We are very pleased to inform our readers that they can now pull women's football stats on our popular National Team Stats database. This is in addition to Men's Ice Hockey, Men's Basketball, Men's Handball, our previous edition, and of course Men's Football.
Whether you are a sport journalist, a sports fan or a coach even, you will be able to pull here statistics ranging from 1966 until today for your own research and analysis. With such depth and breadth of statistics, you can make better informed decisions.
Women's Football Stats walk-through
Simply head over to National Team Stats and select Women's football in the Sport drop-down menu as per below: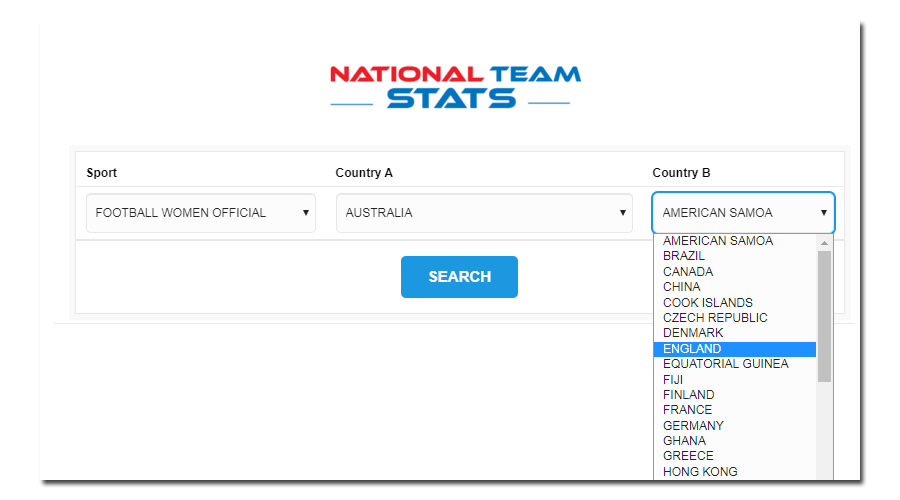 Once you have selected your teams just hit Search. You will be presented with the results. In this instance, Australia and England only met once. It was in 2015 Edition of the Cyprus Cup, actually won by England.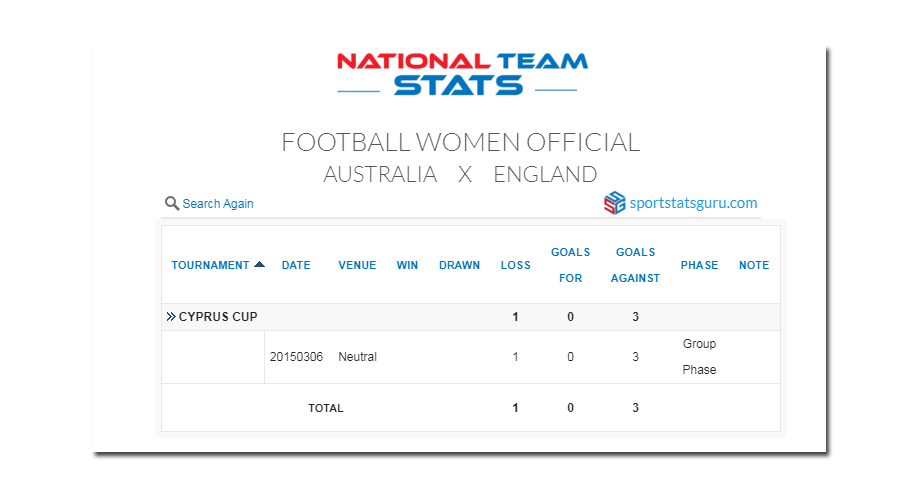 We hope you will head over to our stats page to carry out your own research. For any updates with other sports, just drop your details below.