"Olympique" ? There can be only one…
Based on the spelling, you guessed it right, this is about League 1 in France. Or rather its history. As if you mention Olympique to anyone there, they would of course connect with Olympique Marseille. The original Olympique team. Why is that? We will review but in the meantime, competition is tough in football and of course there are a few Olympique clubs out there. So let's review them first, out of courtesy.
OLYMPIQUE GYMNASTE CLUB NICE aka OGC NICE
Yes, that is what the O means on OGC and we started with them as they got incorporated back in 1904 way before Lyon (1950) which is often seen as the other Olympique.
According to our Football Club Database and we cover quite a lot, we have 64 records for OGC Nice across all European championships: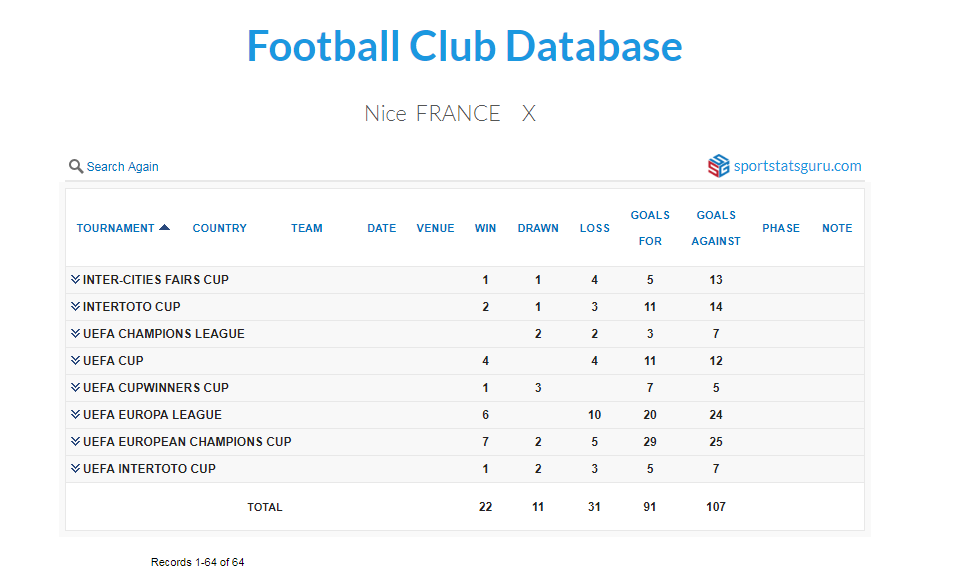 Nice is in good hands with the mighty Patrick Vieira at its helm. Finished 7th last season and currently ranking 3rd. We had to mention them here. Come on Aiglons!
OLYMPIQUE LYONNAIS
Lyon of course comes second, they are huge in France, probably bigger in Europe. Quick check at their stats on our Football Club Database would confirm that: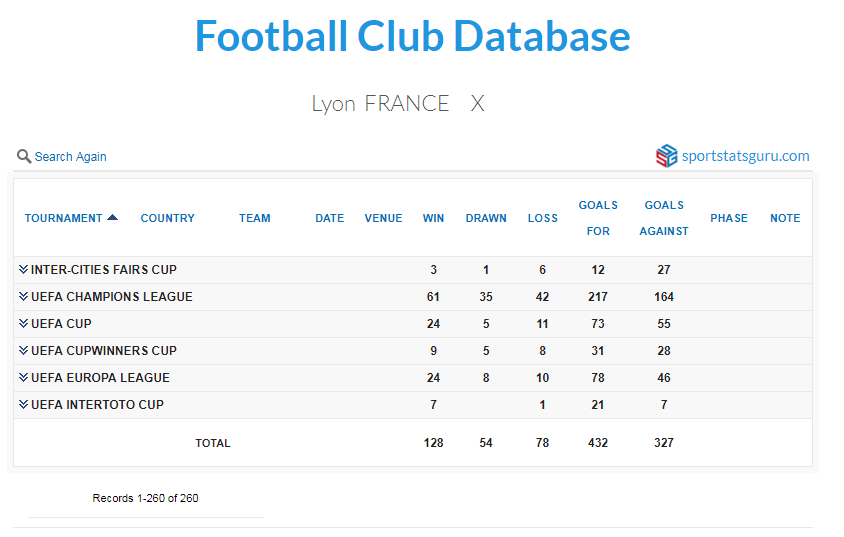 217 goals in Champions League alone, this is huge! Europe is their playground and rightly so. So what is missing? Why is Olympique Marseille the only name on that scene?
Well, they are not in any of the European leagues this season…so again, history! Marseille only scored 98 goals in Champions League in total. Way behind Lyon but unlike them, they managed to win it.
1993: Boli, Goethals, Tapie, Deschamps, Barthez and…Platini. Some of these names are linked to bribery nowadays unfortunately but players on the pitch did their best and they delivered. Deschamps as youngest captain to clinch the Champions League title, same for Barthez as goalkeeper. They are the Olympique any football fan would relate to. So, here is the question. Why do you think they did not make it to Europe this season?