World Athletics Championships in Doha – 2019
For the 17th edition of its biennial competition, the IAAF selected the city of Doha in Qatar. The capital city will be welcoming 207 nations, their athletes will be competing at the recently upgraded Khalifa International Stadium. This venue will also be home of the 2022 FIFA World Cup. As usual, SportStatsGuru will cover the event and update its world championships stats.
49 events covered
What to expect? We will be reporting results for men's and women's disciplines across all events:
Where to find the results? Simple!
1 – Select Results under World Championships in navigation
2 – Select options in pre-filled search form
3 – Hit Search and…voilà!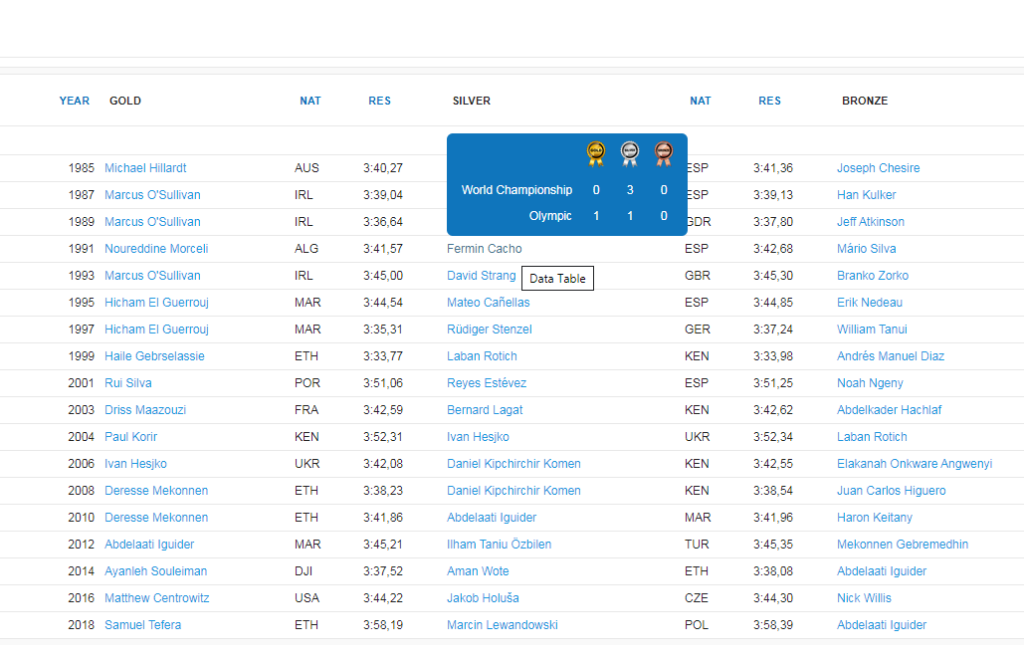 So visit us again next week for an update with Doha 2019 world championships stats.